Preparedness is a Mindset and a Way of Life 
Kiernan Group Holdings believes that security sense is common sense. It is also a common responsibility among and between individuals, organizations, educational institutions, and the communities which embrace and support them. The concept of safety where we work, learn, serve, worship and even play has changed with the increase in active threat incidents. We designed Preparedness Without Paranoia® with applicability from the classroom to the boardroom, to identify risk, mitigate surprise and build a platform to drive organizational resiliency and liability decision cycles.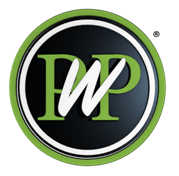 Who We Are:
We are a certified Woman-Owned Small Business (WOSB) built by practitioners for practitioners with extensive earned experience in the law enforcement, intelligence, and emergency preparedness communities. A small company filled with "pracademics" practitioners with earned experience supported by academic rigor and driven by a relentless sense of mission, common values, and what we see as a responsibility to make the world a safer place.